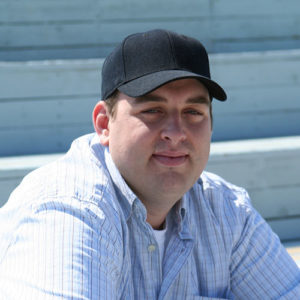 Hi, I'm Matt Conkle!
I am a webmaster, programmer and consultant with 15+ years experience in web development. I specialize in updating and fixing existing websites, a "website handyman" if you will
Skillsets
Services
Custom Themes
Custom Plugins
Custom Coding
Theme Modification
Platforms
WordPress
WooCommerce
BigCommerce
Joomla
Coding
PHP
Javascript
HTML 5
CSS 3
jQuery
Notable Work
Platform:
Scope:
Have worked on 100's of website from clients all around the world to resolve numerous website issues. Issues range from small website glitches, virus/malware removal to full scale system creation. Worked with multiple platforms and coding including WordPress, BigCommerce, Infusionsoft, GoDaddy, Squarespace and many others. Built custom applications for websites, applications including: custom shopping cart and order systems, custom searches/reporting, affiliate systems, and API coding
Platform:
WordPress
Woocommerce
Beaver Builder
Scope:
New website build. Custom built event system to allow user registration and event based custom options selection using Woocommerce. Allowed user multiple signups on one order. Gave the ability to allow purchases through the event hostess PayPal account. Could notify the hostess of any new event registrations. Custom built invoicing system to allow unique single item purchases without having to create a new product. Ability to set a unique custom pricing for event and invoice.
Platform:
Scope:
Existing BigCommerce website. We implemented multiple rebuilds throughout the time I worked with them. I developed the sites based on a provided design. It was a small business so I was the only developer. During my time, the site grew from 500K to multi-million dollars in yearly sales. 100's of thousands of daily views. Custom elements like drawer cart, mega menu and one page checkout.
The current site is now built on Shopify. They needed more web dev time and I was not available at that time to provide it. They switched platforms after I was no longer with them.
Platform:
WordPress
Woocommerce
Beaver Builder
Scope:
Was brought in by another web developer to build a custom roster system using Woocommerce.
Parents had the ability to setup their child in their account and the system stored the info so they could register from year to year. They could also pay all of their registration or on installments(up to 3 payments) which showed in their account area.
Coaches had the ability to build rosters based on the registrations. They could also create a calendar of practices and other events for the specific roster. There was a custom notification system where coaches could email specific rosters OR all of them. There was the ability to digitally sign a waiver which was necessary to participate in the programs.
When we started this build nothing like it was available in the marketplace. They outgrew the system and by that time other software was now available to handle their needs. We all decided it was a better fit for their needs to switch to SportsEngine. We assisted with some of the move to the new program.
Contact
Are you interested in collaborating or want to connect or chat?
Contact me via LinkedIn
/MattConkle
Or submit the contact form below: